We Provide Service to All Surrounding Cities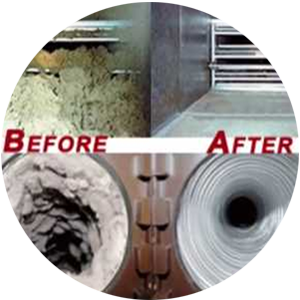 Air Duct & Dryer Vent Cleaning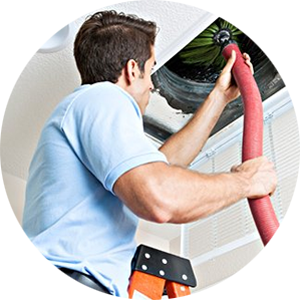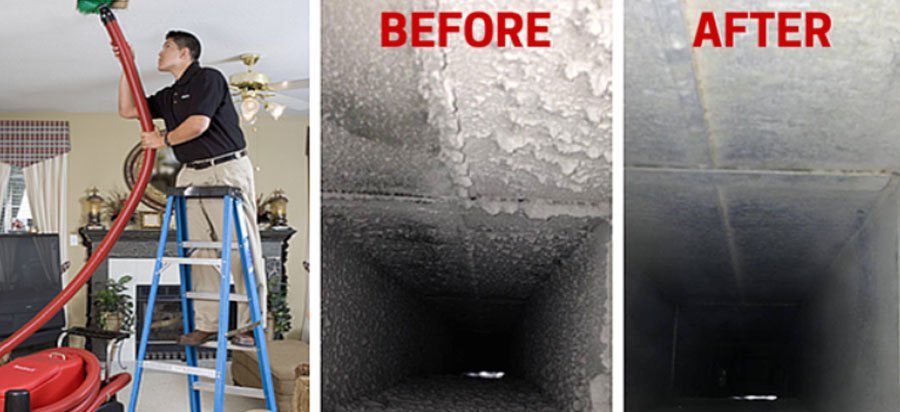 When is the last time you had your air ducts cleaned? If the answer is never or several years ago, your air ducts are probably filthy. Over time, dirt, debris, dust and allergens from outside enter your home or business through the doors and windows. 
When your HVAC system activates, it pushes those particles through your ducts, where some of it collects. The rest of it becomes airborne where it can be inhaled and/or land on furniture and flat surfaces. This can result in the need to dust and clean your home or business more often, and it can lead to an increase in allergy symptoms and breathing difficulties in individuals with asthma or other chronic health problems.
There are 3 major parts to a residential air system that need to be cleaned and sanitized:
The supply and return grills.

The interior surfaces of the supply and return duct works; including all the main branches or main ducts coming out of the air unit.

The furnace/air conditioner air handler. This could be located on the roof, in the garage, the attic, or a closet.
All 3 components must be properly accessed and cleaned using the right procedures and equipment to ensure the best result. If only one or two of the components are cleaned, the contaminates from the 3rd component will rapidly contaminate the pieces that were cleaned. Be wary of companies who claim differently, they may be trying to give you a run for your money.
Reliable Company
I was referred to Air Vent Duct cleaning, by my friend who had also gotten the cleaning in her house. We scheduled our cleaning and had it done last Wednesday by Alex & Iven. The entire experience was great! He was very thorough and completed the cleaning within the time frame scheduled. I'm so glad I had it done and I chose this company! I would definitely recommend this company.
– M Robertson 
5 Stars Company
Alex and his crew were outstanding! They did a Great job cleaning our ducts. They were diligent, kept us informed using photos and explaining the process, and were prompt and thoughtful while in our home. Thank you!
– T Santare
What an amazing air duct cleaning company! I called them and they came to clean my ducts at the same day. Alex and Ivan explained me everything he about to do before he starts and show me the before and after images after the work was done.
After reading some of the online reviews about duct cleaning companies I'm so glad I choose them to do the cleaning at my home!
– L Khan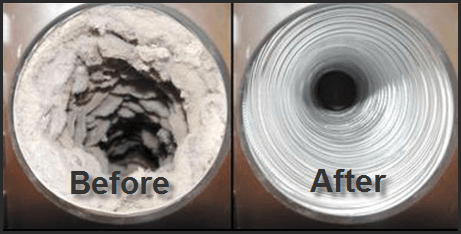 Call Us

To

day
(866) 337-8027
Have You Ever Cleaned Your Dryer Vents? 
Dirty dryer vents are the #1 cause of all household fires!
Let us help you breathe easier and make your house air cleaner.
Ask Us About Our
Whole House Deal!